ATTENDING IN-PERSON CLASSES
Updated Dec 22, 2021 in accordance to the latest restrictions issued by Nova Scotia Health.
masks are mandatory during class
limited group class sizes
break between classes at Happy Soul Dance Studios to ventilate studio and allow for transition
Flexible cancelation policies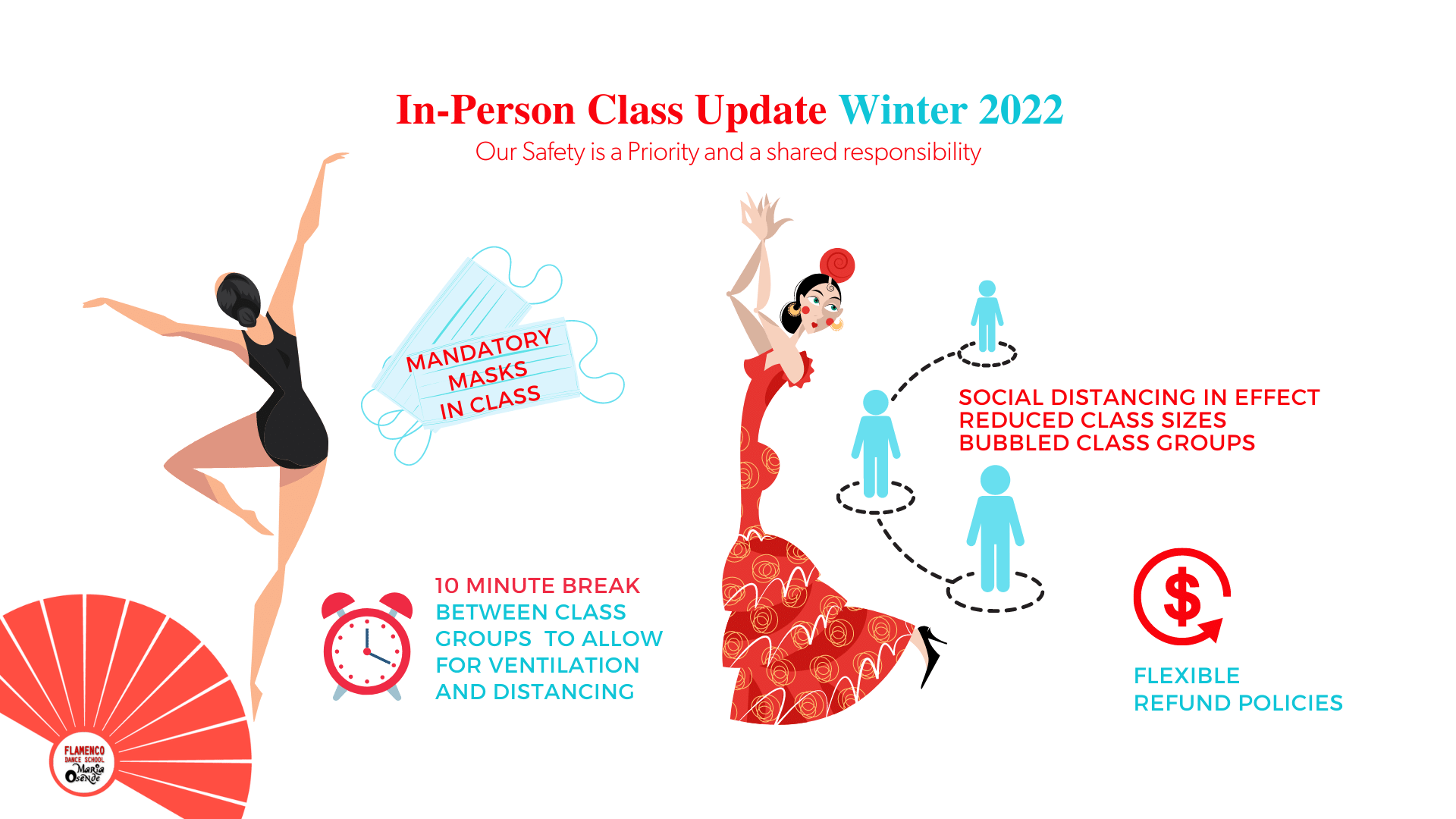 New In-person class limits
Cap of 10 students per class until January 12, 2022. Our groups are set, no drop-in students will be allowed in the bubbled groups. Please register early to ensure a spot.
Masks mandatory for in-person dance classes as of January 2022
Disposable masks are the best for breathing while dancing. Consider getting a "cup shaped" mask or a 3D Mask insert to allow for better breathing.
Hand Sanitizer:
Hand sanitizers are provided throughout our lobby and studio. We ask that you sanitize your hands when entering and exiting the studio. We ask that you wash your hands before entering our studio to maintain proper hygiene.
Water: Bring your own water bottle
Proof of Vaccination
The province of Nova Scotia requires all of us to provide proof of full vaccination to participate in discretionary, non-essential events and activities that gather people together such as dance classes. Your proof of vaccination can be submitted here or presented on the first day of your course/class.
Dance Studios COVID Guidelines
In-person classes take place at Halifax Dance and at Happy Soul Dance Studios.
Both dance studios are committed to offering a safe space for students to experience and appreciate the joy of dance. The studios follow the Nova Scotia Health Guidelines.
Halifax Dance
The Maritime Centre, 1505 Barrington Street, Main Level, Halifax
Students should not arrive more than 10 minutes before their class.
Happy Soul Studios
3089 Oxford Street, Halifax, NS
Arriving at the studio
There is no change room and the washroom cannot be used as a change room.
Students must leave immediately after class and not arrive more than 10 minutes before class.
Dancers must use the provided hand sanitizer upon entering the building.
In the studio at Happy Soul
Feel free to open the windows to bring in fresh air. Make sure to close the windows you opened after class please.
In case of a government mandated closure due to COVID-19
If one or more class(es)/course(s) is cancelled due to COVID-19, classes will be postponed, rescheduled or transitioned to online. If the student is unavailable to attend the rescheduled make-up class(es), or online classes are not an option for the student, any classes not taken after the date of closure that tuition was collected for will be fully refundable in the form of a credit on the account or refund to the same form in which the payment was made. Please see our Terms & Conditions for details
Best wishes to everyone,
Maria